Amber Flag Committee 2017/18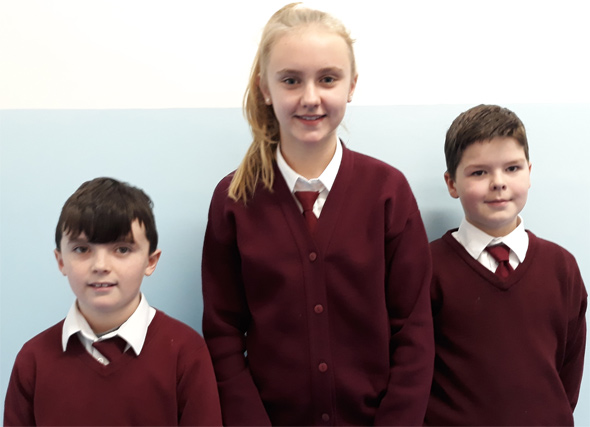 Introduction to our Amber Flag Project
Coffee Morning: 8th Dec 2018
We are very excited to announce that here at Garrydoolis N.S. we are embarking on a new adventure. Following on from the success of the Green School Flag and Active School Flag Initiatives, we are now taking on the challenge of obtaining an Amber Flag.
Recently, Minsters Jan O'Sullivan and Kathleen Lynch jointly launched Well-Being in Primary Schools- Guidelines for Mental Health Promotion. This is the result of a joint collaboration between the Department of Education and Skills and the Health Service Executive, with the aim of promoting mental health and well-being in primary schools.
It is recognised in these guidelines that positive mental health and well-being enables young people to lead fulfilling lives. Home and family are recognised as the primary source of nurturing and support for children. However, mental health and well-being are recognised as everyone's concern and involves the whole school community, parents/guardians and others involved in day to day school life. Positive mental health for children is part of their overall health and is inextricably linked with well-being.
In order to promote positive mental health and well-being at Garrydoolis N.S., we have decided to take part in the Amber Flag Initiative. This involves the whole school community coming together in other to create a safe, positive and healthy attitude towards our general physical and mental health and well-being. We have some great ideas on how to do this:
Create an Amber Flag notice board in the hall with a positive 'thought for the week'
Holistic activities undertaken through the SPHE and PE strands of the curriculum
Team building activities
Community Coffee Morning which we are enjoying this morning in order to raise awareness of our project
Feel good school song, "Don't Worry, Be Happy". We will treat you all to a rendition shortly!
Poster Competition to take place in the New Year
Mental Health policy for school
Amber Hand Positive Affirmations display which may be viewed on the corridor
Odd Socks Day which is being celebrated today in recognition of the fact that we are all unique
Drama- message communicated through Claire's character, Cinderella, in our senior Christmas show, "Cinderella Rockerfella"
Rapping Competition held in senior classroom. The following rap entitled "Stay Happy" was deemed most fitting. This rap was composed by Claire, Grace, Caoimhe Winn, Anna, Jack and Ava and will now be read for you by Claire.
In order to undertake all these activities we have formed an Amber Flag Committee. This committee is led by student representatives Grace Leaden, Conor O'Dwyer and Martha Hogan and by parent representative Bridget Ryan. Ms. Jordan and Ms. Hickey are jointly coordinating this new initiative.
We would really welcome any ideas and suggestions you may have which could be incorporated into the activities already listed. Likewise, if any parent is willing to share their skills and talents with us in terms of creative art, music, meditation, mindfulness, fitness, healthy eating, etc. please let one of the teachers know. We acknowledge and appreciate the knowledge and skills you all have which may help us create a positive mental health and well-being environment here at Garrydoolis NS.
We thank you all for joining us this morning for a chat and a cuppa and we now invite you to proceed towards the junior classroom where pupils are ready to perform "Don't Worry, Be Happy"